In 2013, AHS Consulting founder Amna Shah started boosting her business's presence on Facebook. She and her employees worked to build out a page with information about the Chattanooga, Tennessee-based company, and posted new content multiple times a week. To attract potential customers, staffers crafted ads and paid to boost exposure of posts.
Shah knew consumer-facing brands may be better suited for Facebook's advertising and paid marketing, but assumed hers, too, could find an audience. Some existing customers interacted with the brand, and likes piled up. But Shah says no one new from Chattanooga or the nearby Atlanta region seemed to be finding her consulting firm through the platform–only some individuals from India and China.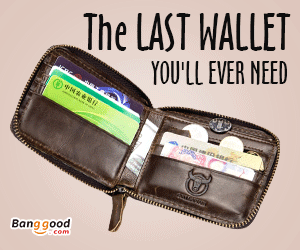 "Over time, we started to think these were fake profiles," she says. "We got no new business out of Facebook, ever." Halfway through 2018, the company stopped putting effort into Facebook marketing.  Shah is far from alone. In a November survey, Inc. asked CEOs and other high-ranking executives from fast-growing companies what they think about Facebook from a business perspective. Thirty-two percent said they are now getting less for their marketing dollars with Facebook than they used to, while 27 percent said they mistrust Facebook's use of their business data. In follow-up interviews, several of the survey takers said they have slowed their use of Facebook marketing and advertising. A few, meanwhile, have pulled the plug altogether.
Shannon Hulbert, the CEO of Opus Interactive, a cloud-services provider in Hillsboro, Oregon, had been spending hundreds of dollars a month on Facebook advertising, but said her company cut back dramatically in 2018. The following year Opus removed Facebook from its marketing budget entirely. The social network had stopped driving business, Hulbert says, as Opus had itself grown to cater to much larger businesses.
Moira Vetter, the founder and CEO of Modo Modo Agency in Atlanta, says a decade ago it felt like every business needed to be on Facebook and Twitter. Recently though, her creative agency–an Inc. 5000 honoree the past three years–has shifted its focus to producing content and promoting its work on Instagram and LinkedIn. "I feel that Facebook has run its course," she says. "It's not somewhere people in our industry are spending time. In fact, it's become less and less of something I even think or talk about."
Bubba Grimsley says he'd just cut off his Fairhope, Alabama-based company Liberty Rent's Facebook presence in November, due to concerns about data privacy within his industry, which works with real-estate rentals and financing. "I don't even know why we were doing it," he says of the company's Facebook efforts, which included paying to boost exposure of its content. "I don't think I was finding any customers."
For years Facebook has poured energy into targeting and educating small businesses, growing a team of publicists and outreach employees. As of 2018, more than 140 million businesses globally used Facebook, at least 90 million of which were small and midsize businesses, according to the company. Veronica Twombly, the head of communications for Facebook Small Business, says SMBs are a "top priority" for the platform.
"We are trying to elevate our free and paid solutions to make sure these small- and medium-size businesses know all of the tools at their disposal to help grow their customers," Twombly tells Inc. The company offers digital training for businesses, and held more than 100 in-person training sessions in the United States in 2019.

Facebook in the past has acknowledged the growing cost of its advertising for business, even as user growth has slowed. Finance chief David Wehner said in an investor conference call that in the fourth quarter of 2017 alone, the average price per ad climbed 43 percent, while the number of ad impressions served increased just 4 percent. Still, Twombly says the company is continuing to see growth in monthly active advertisers.
Several of the executives who told Inc. they have stopped advertising on Facebook over the past year were from business-to-business companies, which often can find customers more reliably on LinkedIn or through other marketing channels. But others outside of the B2B realm have followed suit. One example is Jack Wight, the founder of an electronics reseller that advertised aggressively to individuals on Facebook in 2018 but pulled the plug on the effort the following year.
"We weren't making any money on those people by the time we paid for the advertising," says Wight, the chief executive of Buyback Boss, which is based in Tempe, Arizona. "The marketing cost was just higher than other channels."
Wight estimates his company spent about $20,000 on Facebook ads over the course of a year, before giving up on Facebook about seven months ago. For 2020, his company is using a strategy of SEO and Adwords to find people who type in, for example, "sell my iPhone 10" on Google.
A Buyback Boss employee who had been handling the company's Facebook presence and advertising now focuses on search marketing. Wight says he's open to resuming ad spending on Facebook–but only after he's scaled the other marketing channels he's found more effective.
"We put some money into it, we risked some money to experiment," he says, "and it just didn't work."
By Christine Lagorio-Chafkin Senior writer, Inc. @Lagorio
Source: Facebook Used to Be an Essential Marketing Tool. These CEOs Are Doing Just Fine Without It