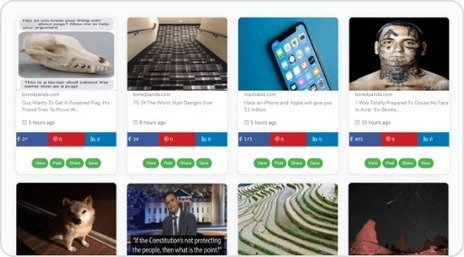 If you are thinking of writing the content yourself, you will spend 2-4 hours a day, 5 days a week. After this, you won't have time left to focus on the money-making activities of your business.
Understandably…companies either outsource (content creation), hire full-time content writers…
…or just give up on creating quality content marketing plan for their business.
Which path will you take?
The first to go out of business are the ones that don't have a content marketing SYSTEM in place.
Leaving out content marketing from your marketing strategy is suicidal for your business.
The second ones to go bust are the ones that outsource content creation on platforms like Fiverr and UpWork. As they say – when you pay peanuts, you will get monkeys! Most businesses that rely only on these platforms either end up paying too much, or pay too little for bad content quality. Which results in terrible content marketing.
Check how expensive these services can get:
So paying $500 for an article…
…or paying someone $125 per hour for content writing is not really financially recommended.
You can also choose to hire these people as freelancers, but to begin with, you will not be their only client.
…and at prices like these, they will soon run your bank empty, even before you start getting paid as an affiliate or product creator.
Why waste money when you can use our system?
…and it's time to reveal this system to you:
Create UNLIMITED Content For Yourself And Your Clients…
The system that I want to share with you is – Content Curation.
More specifically – content curation on your blog and social media, to drive traffic and sales.
Now I know you've seen other people talk about this before.
You have probably even TRIED it, but not as successfully as you would like.
Well, we do something different.
We have introduced AUTOMATION into the system, so we don't need to search everywhere for worthy content to curate.
In 3 simple steps, here's how this system works:
You INSTANTLY find content that is trending or going viral (no need to hire people to do this, our system does it for you)
You share it on social media and your blog with a single click (no need to do manual copy and pasting!), and
You stack up campaigns so that you continue to get traffic, automatically! And you move FAST!
This is EXACTLY what these influencers were doing.
They were using expensive tools like BuzzSumo to find this trending and relevant content. Some even had teams of 5 to 10 people working AROUND THE CLOCK to curate viral content from RSS feeds, and other websites online.
Then, they were using this content to get more engagement and profits.
Upon realization, and looking at what existed in the market…
My team and I got to work and created a POWERFUL tool that was based on the SAME concept as BuzzSumo, but not as expensive.
A tool that helps us curate viral and trending content in just a few seconds.
The ONLY difference is that unlike these other guys – I am going to let you HAVE this tool (and my system) and save you a LOT of time and a HELL LOT of money…
Source: How To Curate All The Content You Need In Your Business With Curation Lab | Online Marketing Tools