Google has issued a serious warning to a number of Google Photos users, stating that their private videos have been accidentally sent to strangers.
The warning will come as a shock to users who have used the service to store videos they don't wish to be made public, precisely because of Google's promise to protect their data and keep unshared Photos private.
According to the warning, sent directly via email to all affected users, the blunder caused Google's 'Download your data' service to incorrectly export some stored videos to the wrong user's archive when bundling them up for download.
This resulted in some users downloading archives with missing videos and, more worryingly, videos that belong to other users.
You can read the text of the email in the tweet from @jonoberheide below: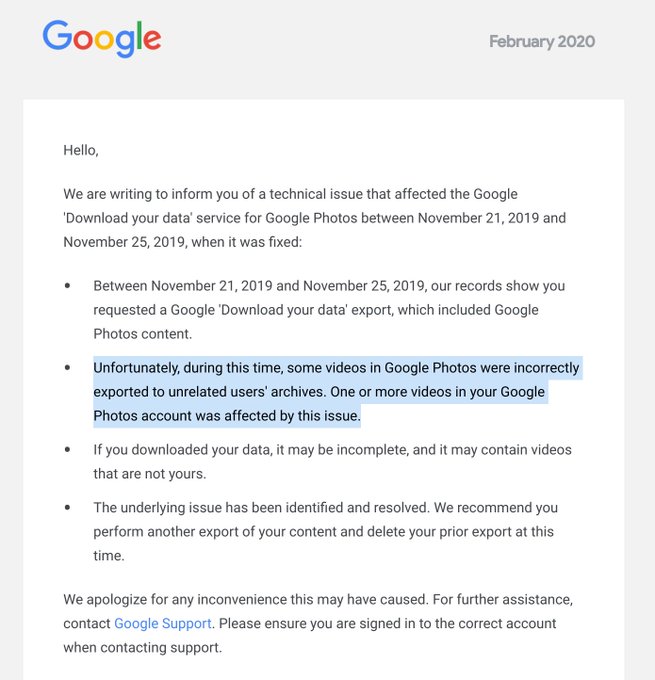 Source: Google Issues Serious Warning For Google Photos Users
2.38M subscribers